Are you Building your Business?
Not Enough Hours in the Day?
Has your Business Reached a Plateau?
Do you want a Better Work/Life Balance?
Let Me Take Control of your Administration
What does your business need?
These days, there are more and more demands being made on our time. Consequently, it can be difficult to grow your business whilst juggling everything yourself.  I offer a variety of services to help you regain control of your administration.  This, therefore, allows you the time and headspace to focus on what you do best.
Everyone has tasks that they find stressful, which can sometimes result in piles of paperwork getting left until the last minute and then causing PANIC!  I can help in all areas of administration, so let's see what I can do to help.
The first stage is a free, no obligation consultation where we discuss your needs and ways in which I can help.  Please see below for just some of the services I can offer.
Venue & Lunch Booking; Attendee Contact; Attendee Follow up; Agendas & Minutes
(Remote or Local Onsite)
Office 365 including:
Letters; Mail-Merge; Presentations; Spreadsheets & Reports; Microsoft Teams and Planner
Project Management:
Asana Together Pro; Processes; Project oversight
Other services include:
Online Filing & File Management; Proof-Reading & Transcription
Venue, Decor & Entertainment Sourcing;  Registration; Event Plans; Running Orders; & Onsite Support
Receipt & Credit Card Reconciliation; Preparation of Spreadsheets for Accountant; Data Entry and Invoicing
Personal Administration; Travel Bookings; Online Quotes for Utilities/Insurance; & Gift Sourcing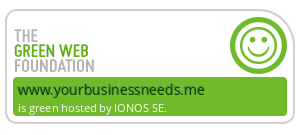 Further Information
ICO Registration - ZA311303
Professional Indemnity Insurance