Are you Building your Business?
Not Enough Hours in the Day?
Has your Business Reached a Plateau?
Do you want a Better Work/Life Balance?
Let Me Take Control of your Administration
Who do I work with?
My clients range from child-minders and teachers to consultants and Board Members.
I love working with creative people and feel an immense sense of pride when they breathe a sigh of relief, knowing that their office work is up to date.
Here is some feedback from some of the wonderful people I have had the pleasure to work with.
It is a pleasure to work with Fiona. She is exceptionally efficient, assertive, with excellent communication and organisational skills. Not only she excels with people but also in managing multiple tasks and projects. She makes sure things happen timely and smoothly besides mastering Office, LinkedIn, and other digital skills. Fiona is always in good spirits, performing with excellence, and inspiring commitment and dedication. I always learn from working with her!
Fiona is one of the best people I have had a privilege to work with. Very enthusiastic, trustworthy, reliable, hard working, with exceptional management skills. Also very organised and passionate person. She gives that 'extra' something to her work – no doubt, her customers are in good hands 🙂 Highly recommended!
Fiona is just what anybody would want – communication is excellent, she is quick on the uptake, reliable and competent. Essentially we can leave everything to her, and it gets done, well and efficiently.
I have had the pleasure of working with Fiona for a number of months now. She is efficient – always gets things done on time, makes suggestions to improve things. She is tenacious, considerate and conscientious. I can't recommend her highly enough.
Fiona says she is an organisation junkie and this is 100% my experience- and that is said with love of course. Fiona has on a number of occasions waded in and sorted out the admin side of my work, which is not my favourite thing, and left me feeling rationalised and having all the right bits of paper in the right place at the right time.
I am a childminder, and whilst I am really good at my job, the admin tends to get left to one side. Since using Fiona, I have caught up with all the Admin, my invoicing has been consistently issued on time and I can quite honestly say that Fiona has taken all the stress out of my administration. She is extremely efficient, very flexible and I couldn't commend her more highly.
I cannot thank Fiona enough.  She is a life-saver. The thought of paperwork and technology scares the life out of me and I'm very last minute.com! Your Business Needs Me is amazing.  When I call at the last minute needing something, Fiona can normally turn it around within the hour. Her calmness and patience are second to none, it is just what I need, as I know I can  rely on her to get the job done and know what I need – even when I don't!
Everyone should have Fiona from Your Business Needs Me in their life. She brings her naturally positive, calm, efficient and extremely well organised manner and applies it to everything from reorganising and decluttering to getting finances and books up to date. I've used her on many different occasions for all kinds of tasks and I've yet to find something she can't do. I can't recommend her highly enough.
I worked with Fiona and really enjoyed our time together. Fiona was my manager and really knew every aspect of the job. She is articulate and I found her to be excellent in all communication as well as being great teacher. She is very knowledgeable on Sage and extremely organised and efficient in all that she does. She has really good values and always wants to do the best job. She is bright, funny, intelligent and was a joy to work with. I hope we can work together again one day.
Fiona was an excellent project co-ordinator for the configuration and delivery of the Boeing 777 when it was introduced as a new aircraft type into British Airways. Fiona always demonstrated great organisational skills and most importantly she was a great asset to the team because of her continual positive attitude. I would recommend Fiona for project co-ordination of any kind.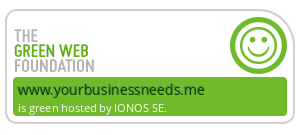 Further Information
ICO Registration - ZA311303
Professional Indemnity Insurance